Feature Film & TV
NEWS: La Belle is thrilled to announce that our film, 'Seat in Shadow', by director Henry Coombes, will have it's world premiere at Edinburgh International Film Festival 2016!

Established in 2001, La Belle's feature films include 'Tinseltown' , ' One Life Stand' winner of five new talent Baftas and a BIFA, and 'Valhalla Rising', by Danish enfant terrible and 'Drive' director Nicolas Winding Refn. Shot entirely in Scotland, 'Valhalla Rising' was named by Total Film in 2010 as the "most significant co-production in recent history".

La Belle Allée produces a diverse mixture of entertaining television content, from wedding-fashion focused 'Dress of Your Dreams', to cherished children's comedy 'If You Can't Stand the Heat'. Our work has been sponsored by CBBC Scotland, Scottish Enterpise Glasgow, Scottish Screen National Lottery Fund, Tartan Smalls and Scottish Screen.

See below for a selection of our Feature Film & TV work.
Tagline
The debut feature film of renowned artist filmmaker Henry Coombes
Details
Watch the Trailer Here=https://vimeo.com/184826094 Seat in Shadow had it's world premiere…
Tagline
"The most significant British co-production of recent years" - Sight…
Details
Directed by Nicolas Winding Refn Trailer: Valhalla Rising Trailer=https://www.youtube.com/watch?v=3GJMVeJ7KLw "Most significant co…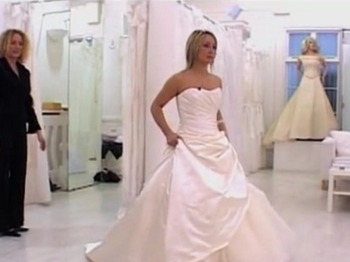 Tagline
Lifestyle show for Discovery Health.
Details
Lifestyle show for Discovery Health. Follow host Kelly Cooper Barr…
Tagline
For CBBC Scotland as part of Tartan Smalls.
Details
If You Can't Stand the Heat Director Steven Morrison Writer Siobhan Fogarty…
Details
Directed by May Miles Thomas Best Film, Best Director, Best Writer,…
Image Tag
Other work by Producer Karen Smyth
Details
Directed by Tony Spiridakis=http://www.imdb.com/name/nm0819045/?ref=ttovdr Two down-and-out Hollywood screenwriters living together in…
Image Tag
Other work by Producer Karen Smyth